Kathleen M. Sliter, CPA/ABV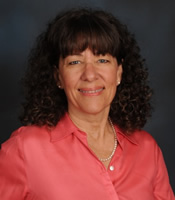 Kathleen M. Sliter is a founding member of CapVal-ABA, a Managing Member, and is responsible for the firm's North Carolina operations. Her practice areas include financial reporting, gift and estate tax, business planning and exits, shareholder disputes, litigated and collaborative divorce, and appraisal reviews.
Prior to joining CapVal-ABA, Kathleen's career included Big-4 accounting experience, a position at the Federal Reserve Bank of Atlanta, and work in large financial and industrial corporations. Ms. Sliter is a Certified Public Accountant, licensed in North Carolina, and also formerly in Texas and Georgia. She is a member of the AICPA and has received the AICPA's Accredited in Business Valuation (ABV) designation. Kathleen is also a former member of the National Association of Certified Valuators and Analysts with Certified Valuation Analyst (CVA) and Accredited in Business Appraisal Review (ABAR) designations. Kathleen received collaborative training from the Collaborative Practice Training Institute and is a former member of the International Academy of Collaborative Professionals. She obtained her BBA degree from Saint Mary's College, Notre Dame, IN and her MBA from Emory University in Atlanta, GA.
E-mail Kathleen M. Sliter at ksliter@capval-llc.com or call her at 919-402-9196.
Professionals
Featured Projects

Staffing Agency Franchise Litigation Support
CapVal-ABA has provided litigation support associated with business damages and contract dispute to international staffing agency franchisor and franchisees

Manufacturing Company Valuation
CapVal-ABA has appraised a Greensboro, North Carolina-based manufacturing company for a shareholder buyout as part of this manufacturing company valuation.