About CapVal-ABA, LLC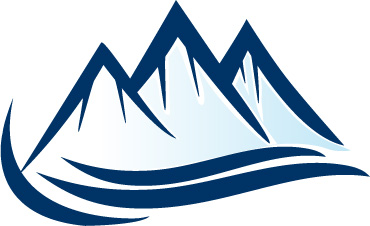 CapVal-ABA offers business valuation, merger and acquisition, exit planning, litigation support, divorce, and fraud and forensic accounting services along the I-85 corridor between Atlanta and the Research Triangle Park, with additional offices in Wilmington, North Carolina and Mobile, Alabama.
Our team members have extensive experience working in start-up ventures and early stage companies, investment banking, with complex option modeling, and as business advisors, owner-managers, and executives. Members with specific skill sets from the firm's offices frequently work together on appraisals, providing clients with in-depth knowledge and comprehensive services across a broad range of industries, equivalent to offerings of the largest appraisal firms, but with more personal attention and cost-efficiency. As a member of American Business Appraisers, we integrate our business appraisal expertise with equipment and real estate analyses, enhancing CapVal's in-house delivery of full-scope appraisal resources for assignments, virtually anywhere in the United States.
History of CapVal-ABA, LLC
Mark Dayman and Jim Lurie, both founders of the firm, formed an accounting and consulting corporation in the early 1990's in Vermont with a focus on business appraisal and litigation support. Kathleen Sliter, another founder of the firm, pursued her career in Big-4 accounting, the Federal Reserve Bank, and other large financial and industrial corporations in Atlanta, Georgia and Houston, Texas and completed the AICPA's business valuation training in 1999. In 2000, Mark accepted the position of Chief Financial Officer for a multi-million dollar hotel franchise in Atlanta, while Jim became director of valuation services for a large regional CPA firm in Raleigh, North Carolina, and Kathleen turned her focus to a sole professional practice.
In 2003 Kathleen and Jim collaborated on a North Carolina business valuation engagement and recognizing a need for independently-obtained business valuations by dedicated, credentialed business appraisers, Jim, Mark and Kathleen formed CapVal, LLC in 2005. Beginning in 2009, CapVal expanded its professional team and in 2010, recognizing its strong ties with American Business Appraisers, a premier national organization, we changed the firm's name to CapVal-American Business Appraisers, LLC.
Featured Projects

Healthcare Practice Valuation
CapVal-ABA provided appraisal of a medical practice for marital estate through this healthcare practice valuation.

Biotech Company Valuation
CapVal-ABA has valued a Research Triangle Park-based biotechnology company whose assets were being spun-off into new companies for IRS reporting.