James B. Lurie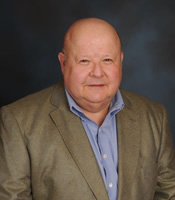 James B. Lurie is a founding Member of CapVal-ABA and, after his formal retirement in 2013, he remains with the firm as Managing Member Emeritus. His current responsibilities include quality review of appraisals for accounting compliance, tax compliance, and litigation support. While he has worked with domestic and international clients in many industries, Jim has special background and knowledge in technology, retail and wholesale distribution, manufacturing, real estate, and hospitality.
Jim is a qualified arbitrator, and he has been a member of the Commercial Panel of the American Arbitration Association for many years; he has been trained as a mediator and served as a mediator for the United States Bankruptcy Court – Delaware.
Prior to his retirement, Jim served as a qualified expert witness in several states' courts, U.S. District Court, and U.S. Bankruptcy Courts.
Prior to his retirement, Jim was a member of the AICPA, maintained his CPA designation in Ohio, and held the Accredited in Business Valuation Designation from the AICPA. In addition, Jim held certifications from various major valuation organizations including the American Society of Appraisers (ASA), The Institute of Business Appraisers (IBA) and the National Association of Certified Valuators and Analysts (NACVA). He served as an instructor for IBA and NACVA and was on the committees which worked to conform business valuation standards among the various certifying organizations.
Prior to his career with CapVal-ABA, Jim held senior positions with both domestic and international banks, serving as the head of loan recovery groups and on the credit committees. He also spent a total of eight years in treasury and credit management with large public corporations in the consumer products fields. He served as a Captain in the United States Air Force in the Minuteman Missile System.
Jim is a 1968 graduate of Michigan State University (Honors College) and earned a Masters Degree in Industrial Management from the University of North Dakota while on active duty in the Air Force. Jim is active with SCORE (formerly the Service Corps of Retired Executives).
Professionals
Featured Projects

Green Power Company Valuation
CapVal-ABA has valued a multi-million dollar charitable gift of green power company stock for Research Triangle Park-based senior executive.

International Fitness Franchise Strategy Services
CapVal provided franchise a platform improvements and exit strategy study for an international fitness franchise system.