Becky P. O'Daniell, CPA/ABV, CVA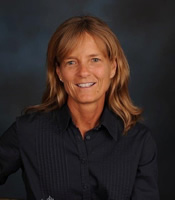 Becky P. O'Daniell has been with CapVal-ABA since 2010 specializing in valuations and forensic services. She concentrates in the valuation of restaurants, shareholder buyouts, construction, and estate and gift. Her practice includes working with companies in strategic planning for succession and exit planning as well as forensic accounting for divorce and business.
Prior to joining CapVal-ABA, she worked with Atlantic Quest Corporation, a multi- concept restaurant group, as CFO and eventual owner and CEO. She graduated from the University of North Carolina at Wilmington with a Bachelor of Science degree in Accounting. She is a Certified Public Accountant (CPA, holds the Accredited in Business Valuation (ABV) designation from the American Institute of Certified Public Accountants, and the Certified Valuation Analyst (CVA) designation from the National Association of Certified Analysts and Valuators.
E-mail Becky O'Daniell at bodaniell@capval-llc.com or call her at 910-231-0250.
Professionals
Featured Projects

Sandwich Franchisor Transaction Services
CapVal provided investment banking services, through an affiliate, for the sale of a 150-store premium sandwich shop franchise.

Multi-Unit Franchisee Valuation
CapVal provided valuation services to a legacy multi-unit franchisee for purposes of a shareholder split-up.