Mark A. Dayman, CPA/ABV/CFF, ABAR, CVA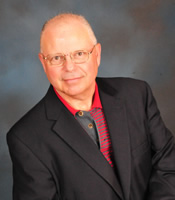 Mark A. Dayman is a founding Member of CapVal-ABA and a Managing Member. His focus is on appraisals, investment banking, and litigation support. While he has worked with clients in many industries over his 40 years in these disciplines, Mark has special background and knowledge in the hospitality industry, technology, and the franchise business model.
Although he provides valuation services for general purposes such as financial reporting and ESOPs, key areas of service concentration are exit strategy and value enhancement.  Mark also provides extensive litigation support services related to family law, "business divorces" and owner disputes, business damages, personal injury, and eminent domain. Litigation support extends to forensic services. Although a substantial number of litigation cases are derived in Georgia, he works throughout the U.S. on litigation and related cases. Mark is a qualified expert witness in several states' courts, U.S. District Court, and Bankruptcy Court.
Mark is a Managing Director of CapVal-ABA's investment banking affiliate.
Mark provides a significant amount of franchise services to franchisors and multi-unit franchisees. He works with franchisors and multi-unit franchisees that "are stuck" due to constraints related to products and markets, people, and capital. He works with clients, even those in distress, to help reposition brands, develop or upgrade franchise platforms that will enable and enhance growth, provide temporary management where needed, develop business models with realistic exit strategies, assist with execution where necessary, and advise on capital.
Mark also provides services to the hospitality industry. He has extensive experience providing planning, feasibility, exit strategy, operations, and capital formation services to the recreation, lodging, and resorts industry.
From 2000-2006, Mark was the CFO of US Franchise Systems, Inc., the franchising arm of Global Hyatt. Previous to that, from 1991-2000 he was the Managing Shareholder of Dayman Lurie & Goldsbury, a New England based CPA and Consulting firm and an affiliate of BDO Seidman. DLG specialized on workout and turn arounds, bankruptcy, the real estate and hospitality industry, and business appraisal and litigation support.
Mark is a 1973 graduate of the University of Vermont, Burlington, VT. He is also a CPA, and is accredited in appraisals and forensics from the AICPA (ABV, CFF designations), the National Association of Certified Valuators and Analysts (CVA), and the Institute of Business Appraisers (ABAR).  Mark also carries Series 62, 63 and 79 securities licenses issued by FINRA. He is also a member of the American Society of Appraisers. He is a past Board Member of the Southeast Franchise Forum.
E-mail Mark Dayman at mdayman@capval-llc.com or call him at 678-662-6478.
Professionals
Featured Projects

Healthcare Practice Valuation
CapVal-ABA provided appraisal of a medical practice for marital estate through this healthcare practice valuation.

Chiropractic Center Marital Dissolution
Capval-ABA provided a valuation of a chiropractic center for marital litigation purposes.