— Josh W. Bennett, CVA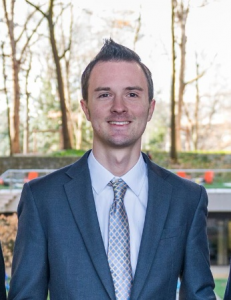 Josh Bennett, Analyst for CapVal-American Business Appraisers and Piedmont M&A Advisors, is responsible for performing financial analysis, conducting industry and company research, developing valuation and financing models, and preparing lender and investor materials. Josh joined the team as an analyst in 2016.
Josh is accredited the National Association of Certified Valuators and Analysts (CVA).
Currently, Josh is a member of the Association for Corporate Growth (ACG), the Southeast Franchise Forum (SEFF), the Technology Association of Georgia (TAG), and the Georgia Manufacturing Alliance (GMA).
A native of Griffin, Georgia, Josh now resides in Atlanta and received his Bachelor's degree in finance from the University of Georgia in 2016. Josh is an avid runner, and in his free time can be seen running through the streets of Buckhead and competing in races throughout the state. In addition to running, Josh also has a passion for writing. He was co-author with Mike Bloom on their eBook, The Seller's Guide for Middle Market Companies and publishes articles on LinkedIn to satisfy his need to write about additional topics of his interest.
Featured Projects

International Fitness Franchise Strategy Services
CapVal provided franchise a platform improvements and exit strategy study for an international fitness franchise system.

Hospitality Valuation
CapVal-ABA provided hotel investor and manager appraisal of equity in anticipation of buyout through this hospitality valuation.